The discomfort of now
Rethinking work, life, and meaning in a digital age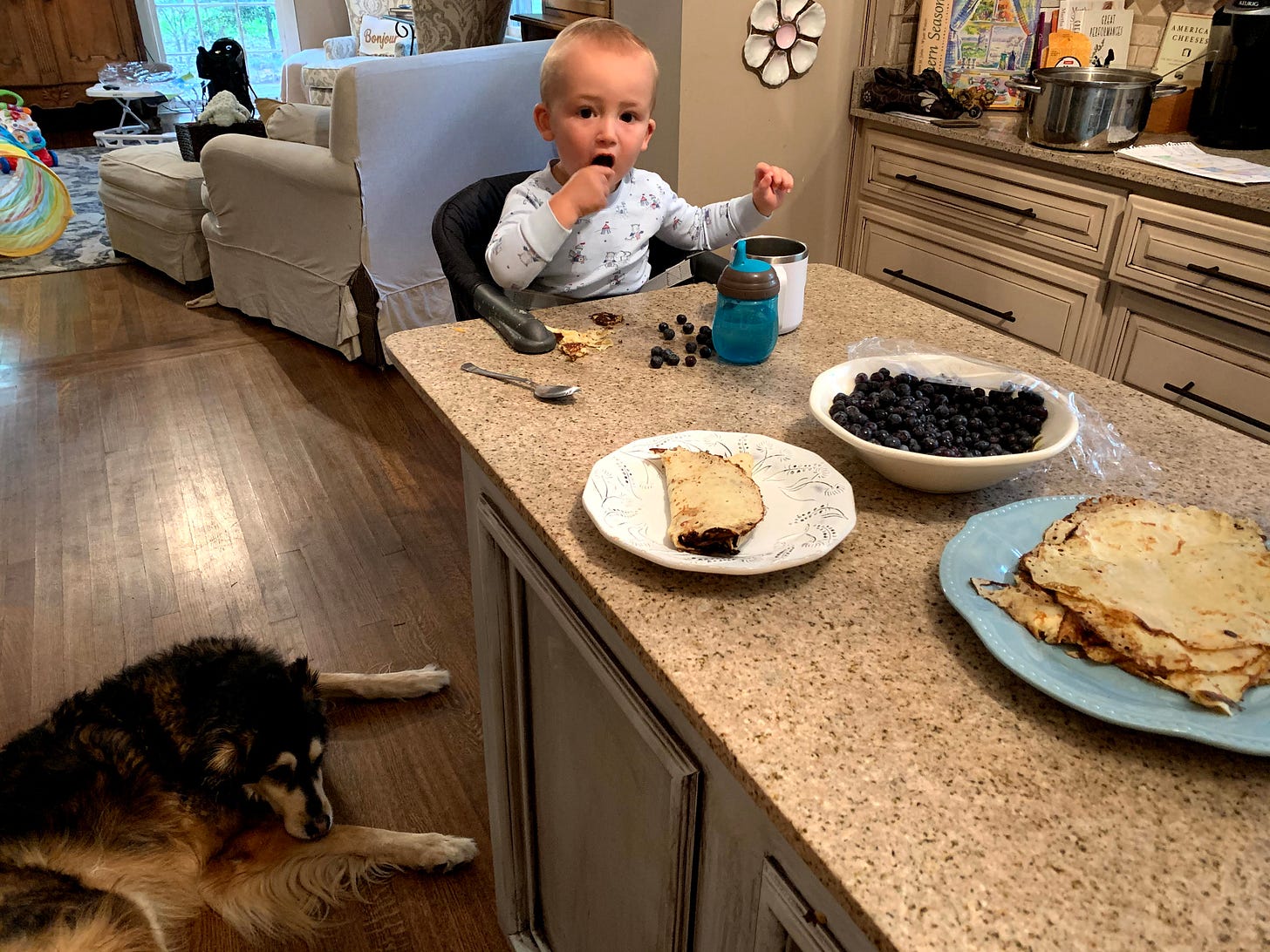 I listen to podcasts while I do the dishes. Lately, I've been picking through TED curator Chris Anderson's "The TED Interview." He started releasing coronavirus-related conversations last month when New York abruptly shut down: Bill Gates maps out a response effort. Elizabeth Gilbert tells us it's okay to feel overwhelmed. ER Doctor Esther Choo talks about medical worker responses. Last Friday, though, Chris began the podcast with a question: 
"Should we keep posting these daily conversations that are primarily about the coronavirus," he asked, "or do you prefer the old version of slightly more polished, better-edited podcasts about a broad array of other topics?"
That's the discomfort of now: I've been operating for a month in emergency mode. But the crisis is no longer an emergency. It is a way of life. And this, right now, is our way of living. So what exactly do we want our lives to be like?
This phase of quarantine has snuck up on me; I'm not ready for it. I've mostly stopped hitting refresh on the NYT app to check my local death count, but I haven't found a steady new routine that leaves me sane and grounded. I am fighting this uncomfortable suspicion that everyone else in my position has made peace with this new quarantined, work-from-home, be-your-own-daycare existence, and I'm still stewing in it, refusing to accept it.
And let me just acknowledge here that this is an incredibly privileged position:  There are too many people who do not get to choose whether to read the news daily because they are living that news.
Nevertheless, two weeks ago, this cratered my mood for days. Because hell, there were many things I didn't mind doing when we were responding to an emergency. I'd wake up willingly at five to get an extra bit of work done before Jude rose. I'd cook my wife breakfast. At work, I figured out how to produce two podcasts a week, instead of one, because so much material felt urgent to express. 
But with the new normal, these things weren't one-offs. They'd become routine. I was a person who put in an hour on email before my son woke; who cooked breakfast for Frances; who reliably put out two podcasts a week. And even if I wasn't hitting on the NYT app as often, the death count mounted. And I was just so tired. 
Then last week, things changed. This is the one constant that I've observed about my quarantine experience. Change comes. I don't need to do anything to nudge it along. In fact, most of the things I try to do aren't helpful. I just have to wait for that change. The work is in getting up every day and attending to the sisyphean task of living. 
I'm starting to take inventory of the behaviors I've adopted in recent weeks. In the last few days, I've stopped waking up so early. But I'm still making Frances breakfast most days. I'm still not sure about the podcast cadence, but I'm feeling it out.
That's probably what Chris will need to do with his podcast: The time for daily coronavirus episodes is over. The early, more polished format is probably not right anymore. We'll just be uncomfortable together for a while as we feel out what comes next. 

🎙Things I've made: We've had a few strong Hello Monday episodes since I last wrote. Levar Burton joined me, prompting my mother to remind me that I'd named my childhood doll Kizzy after our family had watched him play Kunta Kinte in Roots. (Kizzy was his daughter.) Best line from the show: "I tell people all the time, take the step that's right in front of you, because the next step will reveal itself. Life, like walking, is a controlled fall." You can listen here.
This week, we launched a two-part series on The Lost Art of 2020. It features authors, performers and artists discussing the work they didn't get to share. The show opened this past Monday with Untamed author Glennon Doyle. We dropped a bonus episode on Thursday with Broadway star Laura Benanti. She'll also join music producer Kabir Sehgal for next Monday's episode. This was a moving project--these missed performances are high stakes for artists, but we're also learning a good deal about new formats as they experiment with how to share their work anyhow. 
🏆Things that have inspired me: I'm starting a reporting project and I want to read smart things about how businesses have responded to financial panics and depressions, global conflicts and catastrophes throughout history. Not merely corporate philanthropy or CSR, but all-out endeavors to keep society as we know it functioning. Send me anything you suggest!
📚Things I'm reading: The best source of stories about the pandemic and its impact on our lives right now is Dave Pell's excellent daily newsletter, NextDraft. He's recently started publishing on the weekends, too. It's a great source of everything from news about a clinical trial for a drug that may help people with COVID-19 recover quickly to feel-good news that Austin is rolling out 100 buses equipped with wifi to low-income neighborhoods where students might not have internet access. Really, just read Dave.
🦠Ways to help:
Give to the Brooklyn COVID-19 Response Fund, a fund through the Brooklyn Community Foundation. In NYC, Latinx and Black residents are dying at twice the rate of whites. In my local community, we know that economic, social and health inequities are deeply rooted along racial lines. So, this fund prioritizes making an immediate impact on communities of color.
Volunteer with Dorot, a NYC-based nonprofit that endeavors to ward off isolation. Its Caring Calls program matches individuals with seniors in NYC and Westchester for weekly phone calls. 
Share the things you're seeing with me. I'll include them on the show, write about them for LinkedIn, and pass the news on here. We're all going to need to help each other through this. If you've got an idea for something significant, let's amplify it and help make it happen.
---
***So maybe you're asking, what's this about again? You're my brain trust. I don't write for thousands. I write to exchange ideas with the small group of people I've met and who matter to me, in hopes that together we can figure out something more about where humanity is going and how it gets there. This is a team sport.